Team
Blandine Cordier-Palasse
Founder & Managing Partner
Head hunting since 2008
20 years of international operational experience combined with executive search for a wellrounded expertise
Lawyer in an anglo-saxon law firm for six years in Paris and London then General counsel and Secretary of the Board for international listed companies and an investment fund in France and Switzerland
Non executive director
PhD in Law and graduate of ESCP - Europe
Cofounder of the Cercle de la Compliance in 2011 and vice-president until 2018
Teaching at Sciences Po, ESSEC, Sorbonne, Assas and Dauphine Universities, as well as Le Cercle des Administrateurs, Le Cercle de la Compliance and frequent speaker in seminars
A member of the Cazeneuve Commission (Club des Juristes) « Pour un droit européen de la compliance » (working on European Compliance)
A member of the steering committee of the Institut du Capitalisme Responsable sur le Rapport intégré
Bilingual English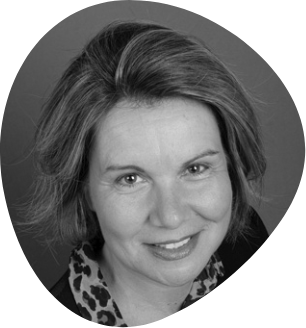 Head hunting since 2010
10 years of experience in law firms at the Paris Court of Appeal
Former lawyer at the Paris Court of Appeal
Advice on company law, business law, criminal law
Consulting for German companies in France
Graduate of the University Panthéon-Assas
Graduate of the Comparative Law Institute of Paris II University
Trilingual English German
Presentation of the Firm
Created in 2010, BCP Partners is a leading governance consultancy and recruitment specialist on the functions of General Secretary, Legal, Compliance, Risk management and Finance.

Often perceived as cost centres, the functions in which we recruit have become strategic today and their managers have become true business partners, due to the ever growing complexity of national and international standards and regulations, as well as the increasingly significant legal, financial and extra-financial risks.

Our operational experience in listed international groups and in investment funds is a real differentiating factor to help you, whatever your sector of activity, to establish your needs and candidate profile because we understand these functions and know how to calibrate them to meet your requirements and your development ambition.
Our motto: Anticipate & "Think out of the box" applies particularly to these fast-moving jobs.
We are ranked among the best executive search firms by Décideurs Magazine
A must since 2011 for recruitment in Legal and Tax Departments
Strong reputation since 2015 for recruitment consulting in Private Equity : funds and their holdings
Renowned practice since 2016 for Human Resources executive search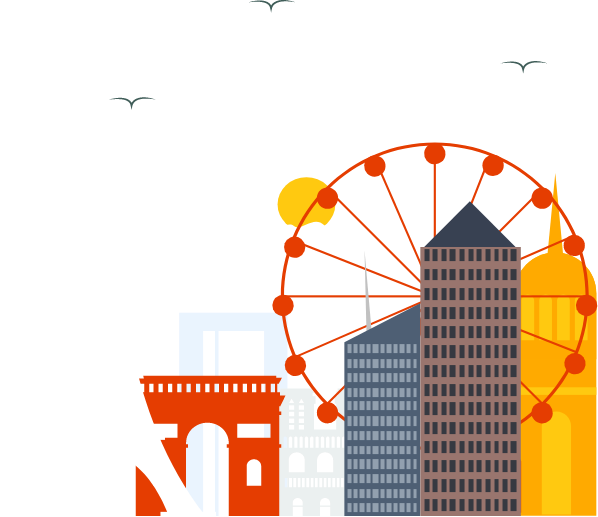 ---
Timeline
2020
BCP Partners strengthens its governance offering by assessing and organizing Boards of Directors / Supervisory Boards and Executive / Management Committees to meet client needs. Indeed, in view of the development of their social, societal and environmental responsibility, good governance and the alignment of strategy with values are a key vector for the performance and competitiveness of companies, both listed and increasingly unlisted. This offer complements the recruitment of directors, executives and corporate secretaries, where our "think out of the box" approach is effective in finding talented, international, high value-added profiles to strengthen teams.
BCP Partners expands internationally and agreed a partnership with DSML, international Executive Search firm based in Chicago recruiting executives in the USA for European, US and Canadian based businesses.

2019
BCP Executive Search continues to benefit from the strengthening of the Legal Departments. Under the pressure of the Sapin 2 law, the controls of the French Anti-Corruption Agency and international regulations, the groups are strengthening their compliance and risk management functions and are calling on us to support them.

At the same time, the firm is expanding its offer to include the positions of Chief Financial Officer and Chief Operating Officer - functions that contribute to the strategic protection of successful companies.

Finally, the firm becomes a partner of the Chair of Ethics and Business Law at the University of Cergy Pontoise and organizes the Trophies of Excellence in Business Ethics.
2018
The business intensifies with the recruitment of General Secretaries, Legal Departments, Risk Management, Compliance, Audit, Investigations, DPO, Digital officer, Export control, Antitrust... both for industrial and service groups and for the investment funds and banks that structure these functions.
2017
As a consequence of the digital economy and the global expansion of regulation, BCP Executive Search anticipates the repositioning of several key functions related to legal, compliance and digital in particular. Our experts advise - with passion - managers and HR directors in the definition and execution of innovative human strategies to serve their long-term vision.
2016
The strong growth of our legal and compliance functions leads to the appointment of Angélique Budin as a Partner.
2013
Company managers are gradually becoming aware of the issues related to the "strategic protection" of their company and therefore of the need to strengthen their human capital in legal, compliance, risk management and governance. The BCP Executive Search team is growing to better assist clients in the calibration of positions and the selection of the best talents.
2011
Forseeing the development of compliance as a leverage for good governance, Blandine Cordier-Palasse co-founded the Cercle De la Compliance in 2011. Made up of chief compliance officers and consultants, it aims to create the conditions for raising awareness among company managers and governance bodies of the importance of compliance in a highly regulated and demanding international environment.

As a result, the team is well aware of the problems encountered by companies, consulting firms, law firms and organisations, and can help managers and HR departments to understand the profiles to be recruited in order to structure and implement a compliance programme. At the same time, at the request of its clients, the firm is broadening its scope of intervention and is recruiting risk managers, experts in data privacy and IP/IT and cybersecurity, as well as directors.
2010
After 20 years as a lawyer, legal director and general secretary in a company and then in an investment fund, Blandine Cordier-Palasse chose to put her experience at the service of recruitment consulting, convinced that this operational background represents a strong differentiating factor for her clients. After joining Boyden in Paris in 2008, she founded her own firm in April 2010. This independence ensures that clients can avoid conflicts of interest and off limits related to partners and broadens the scope of action and hunting.